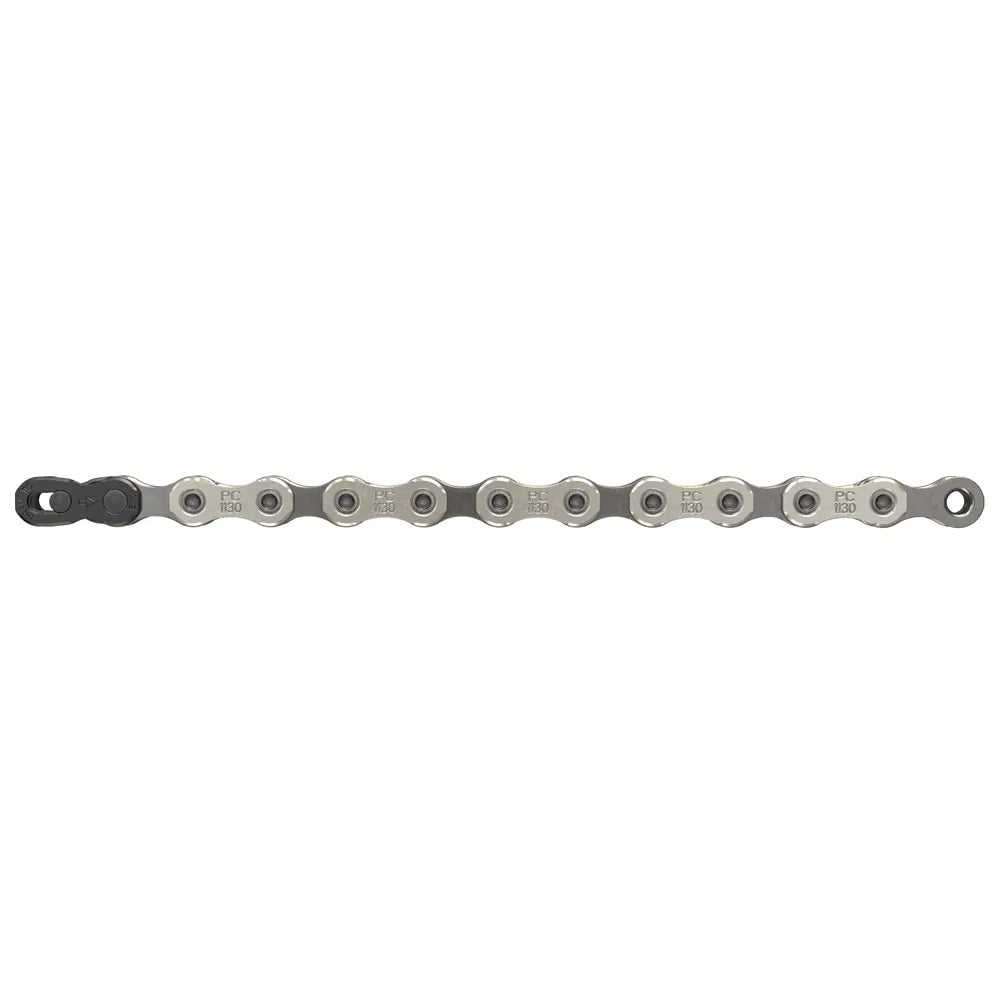 SRAM PC1130 CHAIN 11S 114L
---
Low stock - 2 items left

Inventory on the way
The SRAM PC-1130 Chain is a high-quality cycling component that brings smooth and reliable performance to your bike's drivetrain. Designed by SRAM, a renowned name in the cycling industry, this chain is engineered to deliver exceptional shifting precision and durability.
Constructed with attention to detail, the PC-1130 Chain features solid construction and precise tolerances. The outer plates are precisely formed to ensure accurate and consistent shifting, while the inner plates are chamfered for smooth and efficient power transmission. This results in crisp and reliable gear changes, allowing you to maintain optimal cadence and efficiency on every ride.
Durability is a key feature of the SRAM PC-1130 Chain. The sturdy construction and high-quality materials used in its manufacturing make it highly resistant to wear and elongation. This means that the chain will maintain its optimal performance over an extended period, providing you with reliable shifting and smooth pedaling mile after mile.
The SRAM PC-1130 Chain features SRAM's PowerChain™ technology, which enhances its overall strength and reliability. The PowerChain™ design maximizes load-bearing capacity and increases the chain's resistance to external forces, ensuring it can handle the demands of various riding conditions and terrain.
Installing the SRAM PC-1130 Chain is a breeze, thanks to its quick link connector. This tool-free link makes chain installation and removal a simple and hassle-free process, saving you time and effort.
Whether you're a road cyclist or a mountain biker, the SRAM PC-1130 Chain is a versatile choice that performs exceptionally well in a wide range of cycling disciplines. With its combination of reliable shifting, durability, and ease of installation, this chain is an excellent upgrade for any bike, allowing you to enjoy smooth and precise gear changes on all your rides.
All shipping within Canada will be Via UPS Ground or Canada Post unless otherwise specified upon checkout.
All shipping to the USA will use DHL, USPS OR UPS
Please see our Shipping & Returns page for more information