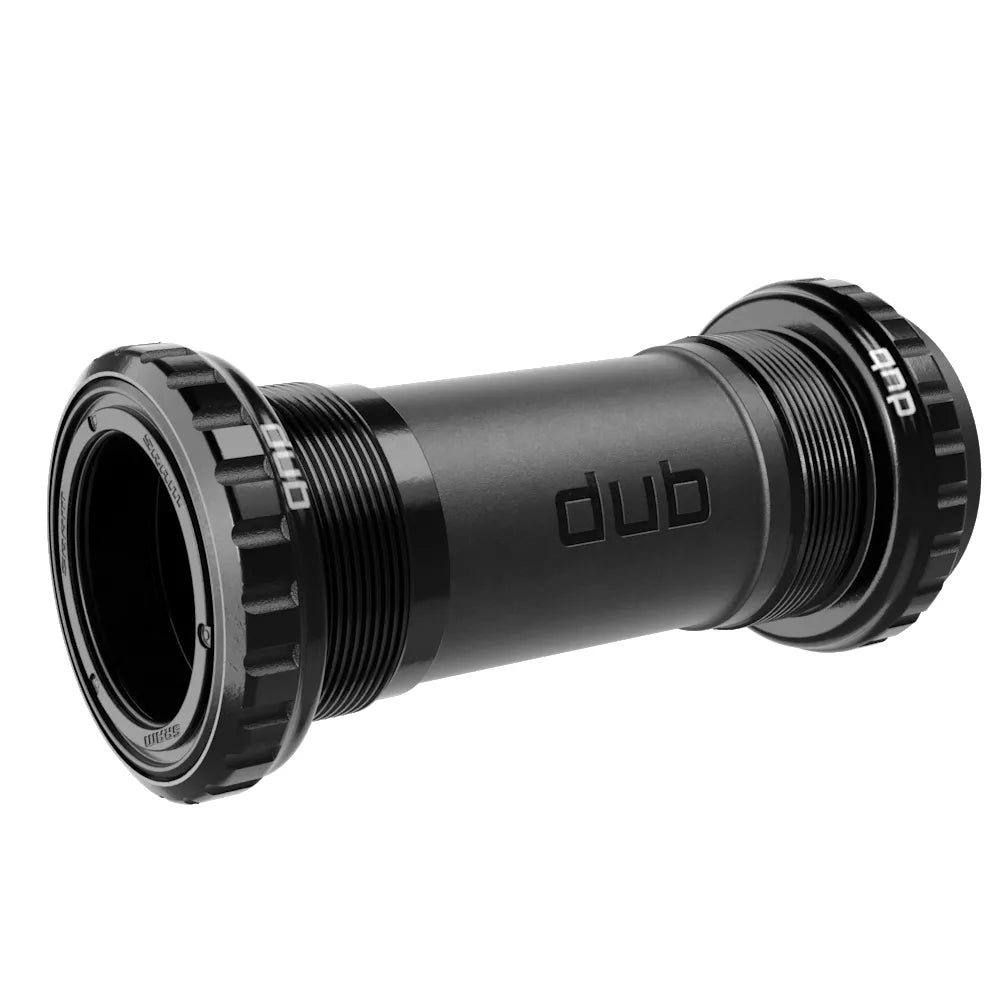 SRAM DUB THRDD BSA BB 68/73MM
---
Low stock - 2 items left

Inventory on the way
The SRAM DUB BSA Bottom Bracket is a high-quality cycling component that ensures smooth and reliable performance for your bike's drivetrain. Specifically designed for frames with BSA (British Threaded) bottom bracket shells measuring 68mm or 73mm, this bottom bracket provides a secure and precise fit.
Featuring SRAM's innovative DUB (Durable Unified Bottom Bracket) technology, this bottom bracket enhances power transfer efficiency and durability. The DUB system utilizes a 28.99mm spindle diameter and a threaded bottom bracket shell interface, providing optimal stiffness and reliability for a variety of cycling disciplines.
With its BSA compatibility, this bottom bracket offers easy installation and compatibility with a wide range of bikes. Whether you have a mountain bike, road bike, or hybrid bike, the SRAM DUB BSA Bottom Bracket is a versatile option that ensures a seamless integration with your frame and crankset.
Durability is a key feature of the SRAM DUB BSA Bottom Bracket. The high-quality materials and precision engineering result in a robust construction that can withstand the rigors of intense riding and various weather conditions. This bottom bracket is designed to provide long-lasting performance, reducing the need for frequent replacements and maintenance.
Additionally, the SRAM DUB BSA Bottom Bracket incorporates sealed cartridge bearings, which enhance smoothness and reduce friction for efficient power transfer. The sealed design offers excellent protection against dirt, water, and contaminants, ensuring consistent performance and extending the lifespan of the bottom bracket.
Upgrade your bike's drivetrain with the SRAM DUB BSA Bottom Bracket, and experience enhanced performance, durability, and reliability. Whether you're a casual rider or a competitive cyclist, this bottom bracket delivers the precision and quality you expect from SRAM, ensuring a smooth and efficient pedaling experience mile after mile.
All shipping within Canada will be Via UPS Ground or Canada Post unless otherwise specified upon checkout.
All shipping to the USA will use DHL, USPS OR UPS
Please see our Shipping & Returns page for more information