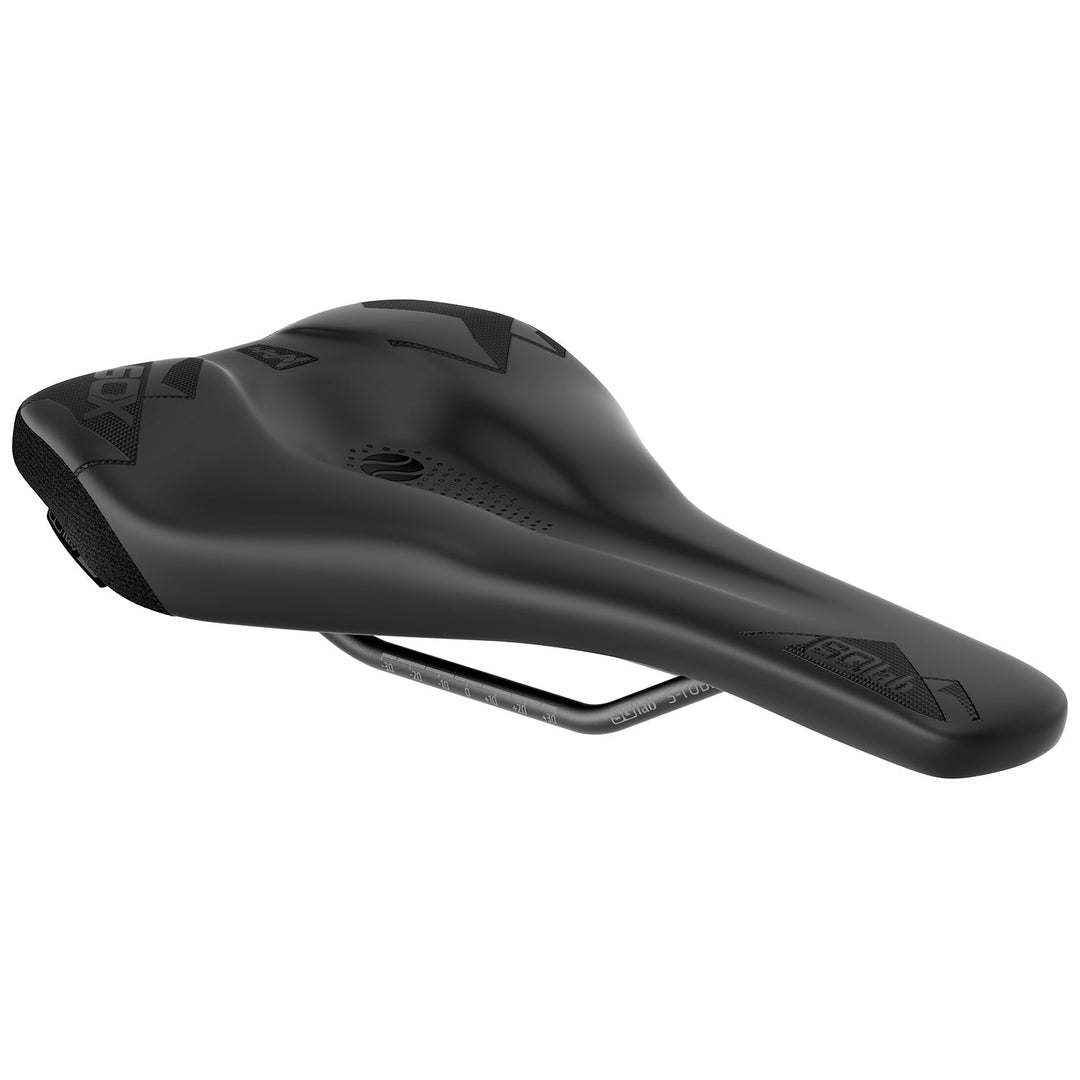 SQ Lab Saddle 6OX Ergowave Active 2.1
---
Low stock - 1 item left

Inventory on the way
The 6OX ERGOWAVE® is not only our bestseller, but also the most popular saddle in the trade press. In reader surveys, it makes SQlab repeatedly the most popular E-MTB saddle brand in Germany. The new ERGOWAVE® shape and the new active system improve the saddle in many details and make it unbeatable on the e-bike in terms of relief, comfort, technology. In particular, the important support to the rear has been increased.
+ Comfort
+ Relief
+ Support
+ Lighter weight
+ Perfect for the E-MTB, but also for the All-Mountain and Enduro Bike
The wave shaped 6OX profile which contours from the rear to the front offers a perfect form-fit shape for most sit bones. The raised back section provides more rearward support and ensures efficient power transmission. The grip material on the raised back provides additional support to the rear. In addition, the saddle cover is robust, especially at the edges.
The level and lowered saddle nose applies less pressure to the sensitive areas of men and women alike. For an even better pressure relief, especially on long technical climbs, the saddle nose of the 6OX became a little bit wider, but just as flat and with largest possible surface area. The padding was designed for the specific needs on the E-MTB with perfect dampening properties for rough off-road terrain.

The active system has not only become lighter, but also much smoother. This increases comfort for the sit bones as well as relieving pressure on the intervertebral discs. In particular, the mobilization of the intervertebral discs is now clearly noticeable. The active-movement is even more adjustable in the new models, as the elastomers have become smaller and lighter.
All shipping within Canada will be Via UPS Ground or Canada Post unless otherwise specified upon checkout.
All shipping to the USA will use DHL, USPS OR UPS
Please see our Shipping & Returns page for more information