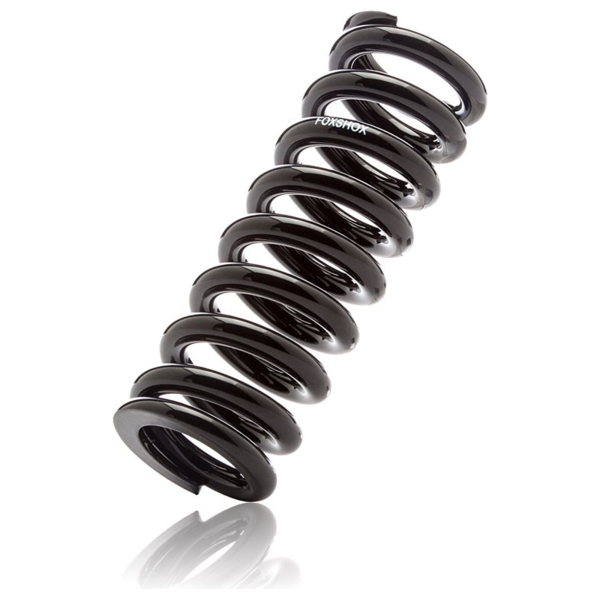 Fox Spring: [6.760 TLG X 1.385 ID X 450 lbs/in,3.25 Travel] Black; 039-09-003
---
Low stock - 1 item left

Inventory on the way
Introducing the Fox Spring: [6.760 TLG X 1.385 ID X 450 lbs/in, 3.25 Travel] in sleek black. Designed to enhance your suspension system's performance, this high-quality spring from Fox is a reliable and essential component for avid mountain bikers and trail enthusiasts.
The Fox Spring is precision-engineered with meticulous attention to detail, ensuring optimal performance and durability. With a spring rate of 450 lbs/in, it provides the perfect balance of responsiveness and support, allowing you to tackle various terrains with confidence. Whether you're shredding down technical descents or tackling challenging climbs, this spring will help you maintain control and maximize your riding experience.
The dimensions of this spring are 6.760 TLG X 1.385 ID, providing a secure fit for compatible suspension systems. The spring's 3.25 inches of travel ensures smooth and controlled movement, absorbing impacts and maintaining traction on uneven trails. With its reliable performance, this Fox Spring enhances your suspension system's capabilities, allowing you to ride with greater confidence and comfort.
The black color of the Fox Spring adds a sleek and stylish touch to your bike's overall aesthetics. It blends seamlessly with various bike frames and components, creating a cohesive and visually appealing look. Whether you prioritize performance or aesthetics, this spring delivers on both fronts.
The Fox Spring is designed to meet the high standards of Fox, a reputable brand known for its quality suspension components. Crafted with durable materials and subjected to rigorous testing, this spring is built to withstand the demands of aggressive riding. It offers long-lasting performance, ensuring that you can rely on it for countless rides and adventures.
Upgrade your suspension system with the Fox Spring: [6.760 TLG X 1.385 ID X 450 lbs/in, 3.25 Travel] in black. Enhance your bike's capabilities, improve your riding experience, and conquer any trail with confidence. With Fox's commitment to quality and performance, this spring is a reliable and essential addition to your mountain biking setup.
All shipping within Canada will be Via UPS Ground or Canada Post unless otherwise specified upon checkout.
All shipping to the USA will use DHL, USPS OR UPS
Please see our Shipping & Returns page for more information