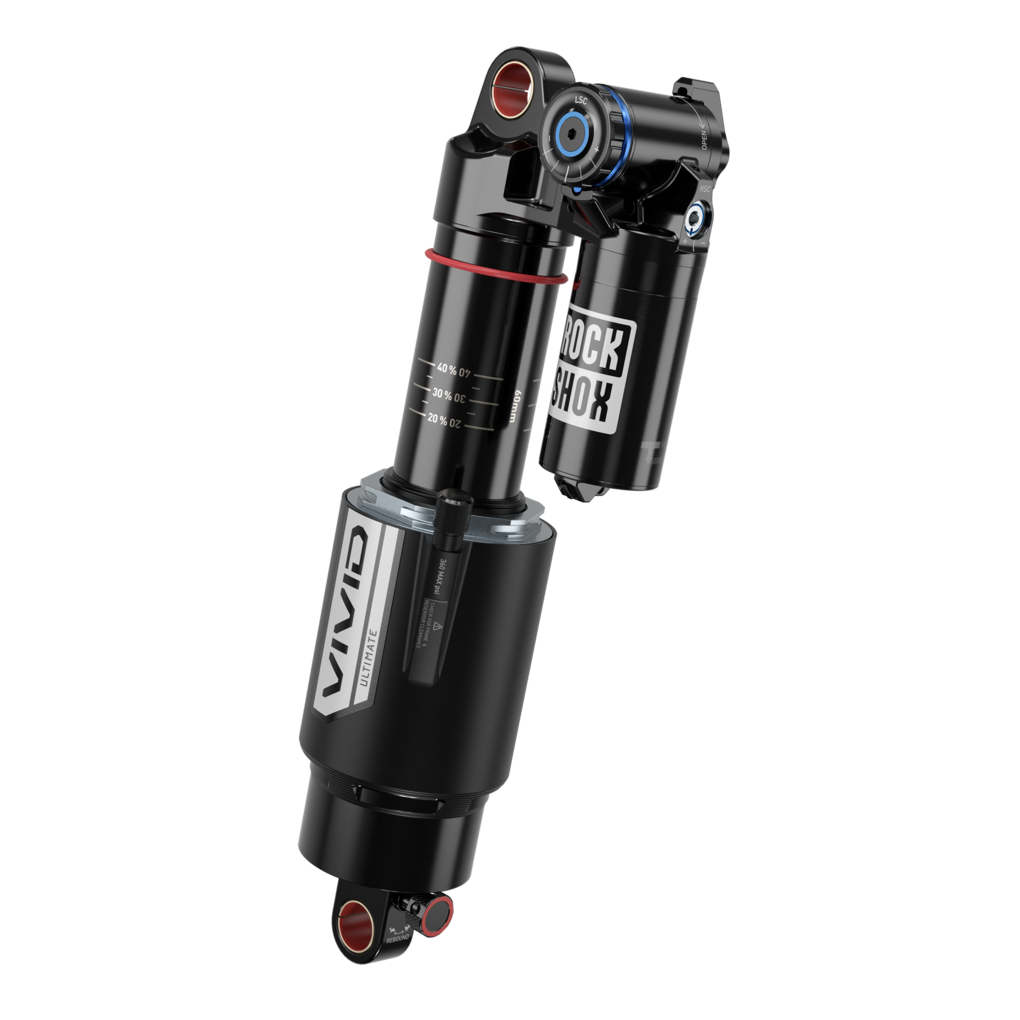 ROCKSHOX VIVID-ULT RC2T AIR 230/60 SS
---
In stock, ready to ship

Inventory on the way
DESCRIPTION
Big, bold, and built for pure downhill performance, Vivid Ultimate has unmatched tunability and damping for confidence in technical terrain. With an air spring that acts like a coil, this is the latest chapter in Vivid's legacy of reliability and rock-smashing suppleness. This premium rear shock is built to push the limits on everything from downhill to E-MTB to enduro bikes.
FEATURES
NEW TouchDown RC2T damper features sensitivity and suppleness off the top while remaining stable and supportive throughout its travel. With added Adjustable Hydraulic Bottom Out to resist harsh hits, this position-sensitive damper offers reliable performance and tunability with energetic responsiveness at every position in the travel.
NEW TouchDown RC2T damper features Rebound adjustment, independent High and Low Speed Compression adjustment, and an easy-to-adjust Threshold Lever for added pedaling efficiency.
The most coil-like air spring we've ever built featuring the latest in DebonAir technology, Vivid's air spring maximizes fine-tuning potential, allowing riders to match positive air volume to any bike. Increased mid-stroke support and off-the-top suppleness create an unparalleled ride feel out on the trail.
Adjustable Hydraulic Bottom Out has five compression settings at your fingertips to customize the amount of bottom-out resistance in the last 20% of travel.
The Rebound Knob pulls out to reveal a 3mm hex wrench that can adjust both High Speed Compression and Hydraulic Bottom Out.
Maxima Plush Dynamic Suspension Lube reduces friction, lasts longer, and enhances suspension performance, ride after ride.
20 clicks of Rebound adjustment offer a wide range of tunability to accommodate all riding styles.
Service intervals are now boosted to 100 hours of ride time, thanks to an updated dust wiper seal design and increased oil volumes.
All shipping within Canada will be Via UPS Ground or Canada Post unless otherwise specified upon checkout.
All shipping to the USA will use DHL, USPS OR UPS
Please see our Shipping & Returns page for more information