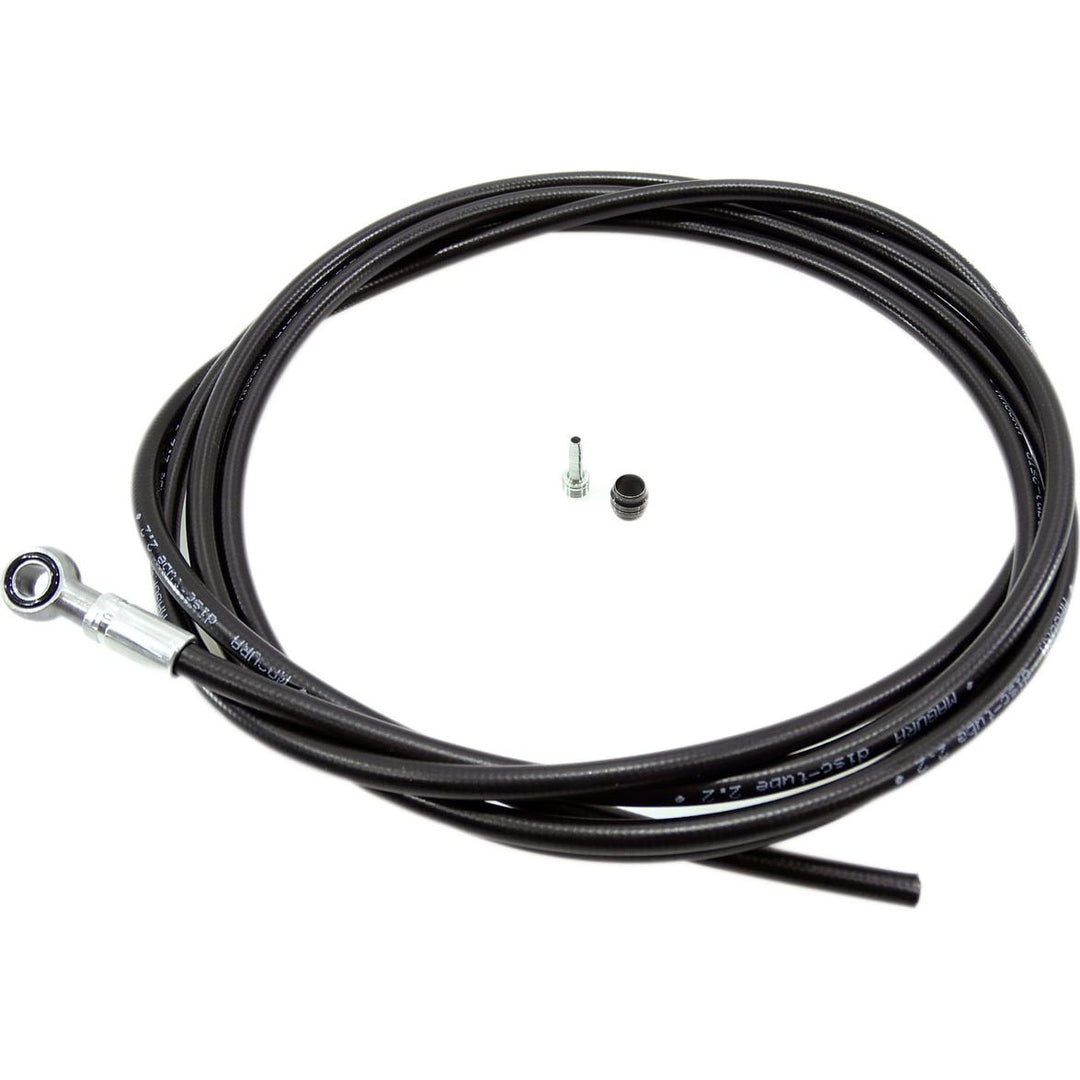 Magura Brake Hose
---
Low stock - 1 item left

Inventory on the way
The Magura Brake Hose is a high-performance and reliable component designed to enhance the braking efficiency and safety of your bike. Crafted with precision and attention to detail, this brake hose is a testament to Magura's commitment to quality and innovation.
Constructed from durable materials, the Magura Brake Hose offers exceptional durability and longevity, ensuring it can withstand the rigors of intense riding conditions. Its robust design provides excellent resistance to wear, abrasion, and external elements, guaranteeing consistent performance even in the most demanding environments.
With its advanced hydraulic technology, the Magura Brake Hose delivers superior braking power and precise modulation. The hose efficiently transfers hydraulic pressure from the brake lever to the caliper, resulting in responsive and controlled braking performance. Whether you're navigating steep descents or tackling technical trails, this brake hose offers the confidence and control you need to ride with peace of mind.
Installing the Magura Brake Hose is a breeze, thanks to its user-friendly design and compatibility with a wide range of Magura brake systems. The hose is available in various lengths, allowing you to choose the optimal size for your specific bike setup. Additionally, it comes with all the necessary fittings and hardware for a hassle-free installation process.
Safety is of paramount importance, and the Magura Brake Hose is engineered to meet and exceed industry standards. Rigorously tested under rigorous conditions, it ensures optimal performance, reliability, and consistent braking performance, enabling you to push your limits while maintaining control and confidence.
Upgrade your braking system with the Magura Brake Hose and experience the precision, durability, and performance that Magura is renowned for. Whether you're an avid mountain biker, a professional cyclist, or a casual rider, this brake hose will elevate your riding experience to new heights. Trust in Magura's expertise and enjoy the ride like never before.
All shipping within Canada will be Via UPS Ground or Canada Post unless otherwise specified upon checkout.
All shipping to the USA will use DHL, USPS OR UPS
Please see our Shipping & Returns page for more information