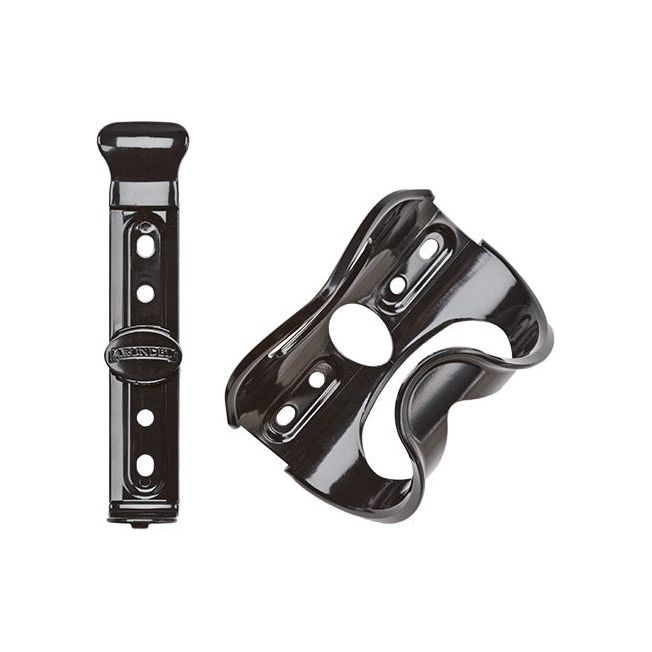 Arundel Flip Flop Gloss Black
---
In stock, ready to ship

Inventory on the way
Introducing the Arundel Flip Flop Cage Gloss Black – the sleek and versatile solution for carrying your water bottle on any ride. This lightweight and stylish cage is designed to securely hold your bottle in place, ensuring easy access to hydration while you're on the go.
With its glossy black finish, the Arundel Flip Flop Cage adds a touch of elegance and sophistication to your bike. Whether you're cruising through the city streets or tackling challenging trails, this cage effortlessly blends style and functionality, enhancing the overall aesthetics of your ride.
The unique flip flop design allows you to mount the cage either right-handed or left-handed, providing flexibility and convenience for riders of all preferences. No matter which side you choose, the Arundel Flip Flop Cage ensures a secure grip on your water bottle, preventing any unwanted movement or rattling.
Crafted with high-quality materials, this cage is built to last. Its sturdy construction ensures durability and reliability, even in demanding riding conditions. Rest assured that your water bottle will stay securely in place, allowing you to stay hydrated and focused on your ride.
Easy to install and compatible with most standard bike frames, the Arundel Flip Flop Cage is the perfect accessory for any cyclist. Its minimalist design and lightweight nature make it an excellent choice for road cycling, mountain biking, and everything in between.
Upgrade your bike with the Arundel Flip Flop Cage Gloss Black and enjoy the perfect blend of style and functionality. Keep your hydration within easy reach and ride with confidence, knowing that your water bottle is securely held by this premium cage.
Note: Water bottle not included. Ensure proper installation and regular maintenance for optimal performance.
All shipping within Canada will be Via UPS Ground or Canada Post unless otherwise specified upon checkout.
All shipping to the USA will use DHL, USPS OR UPS
Please see our Shipping & Returns page for more information