Our Services
Our Promise to You
No one likes to pay more than expected. When you come to pick up your bike at Smith Creek Cycle there will be ZERO STICKER SHOCK. If there is any additional work to be completed on your bike you will be contacted for authorization. 

Our pricing will be fair, honest, and will reflect what we need to charge to keep our twins fed and mortgage paid. We pride ourselves on being transparent and on treating others with a high level of respect.

It's our goal to make the sport we love more accessible to all, and we'll do everything we can to get more butts on bikes. If you don't understand what you're paying for or want to know how something works (service or bike related) please don't be afraid to ask questions as we love to talk bikes!
Service Menu
Please note that service prices do not include parts, or tax.
Installation is included unless excessive extra time is needed.
We can bump up your bike to the next level of service once it arrives with your authorization but it may result in a delay in getting your bike back to you.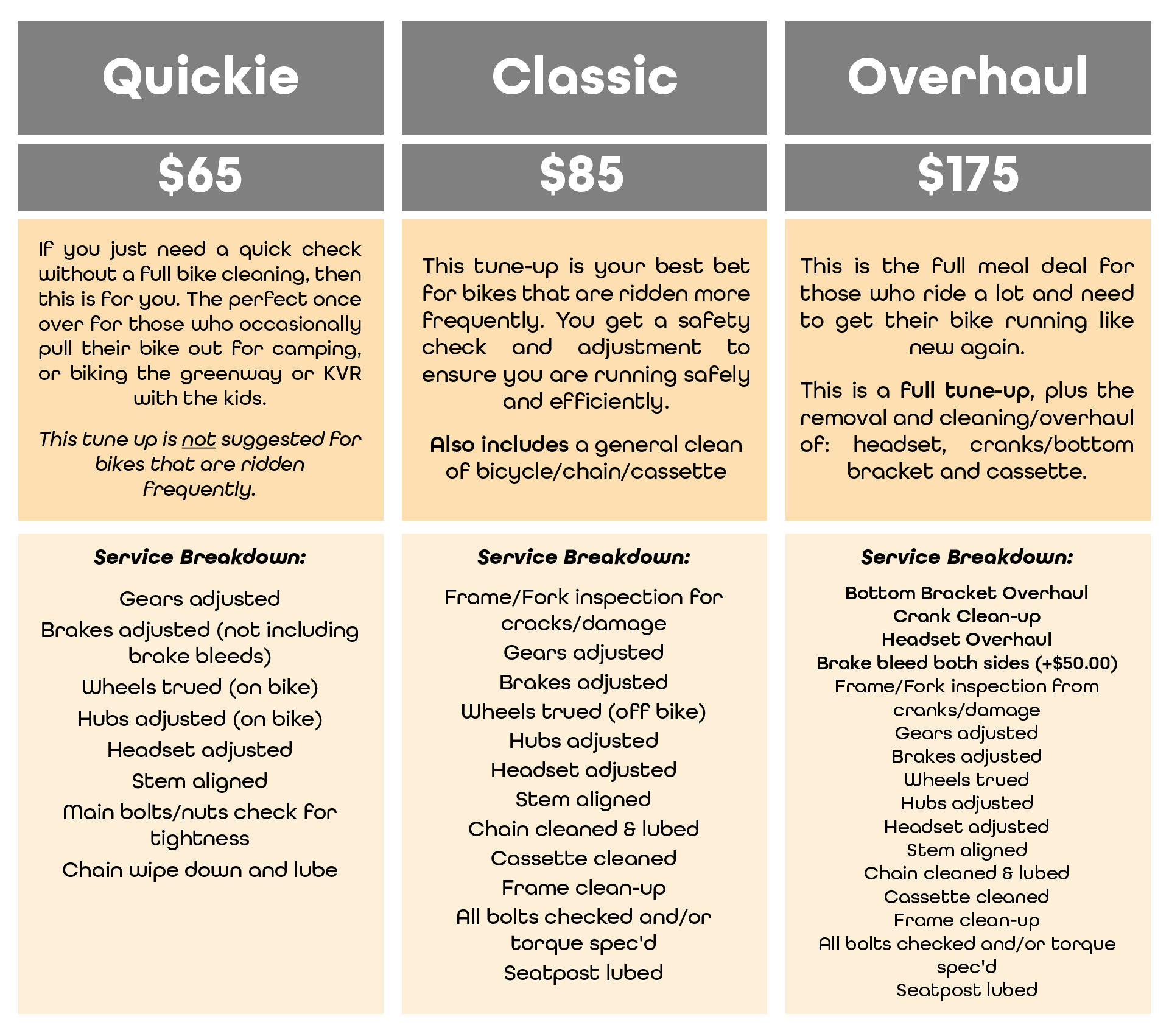 Other Services
We are a full-service bike shop. We can handle everything from building your new bike, to making your old one run like new again. If you're ever wondering if we can help feel free to stop by at 2440 Main St, West Kelowna, call: +1 (250) 869-8878, email: [email protected], or send us a facebook message here.