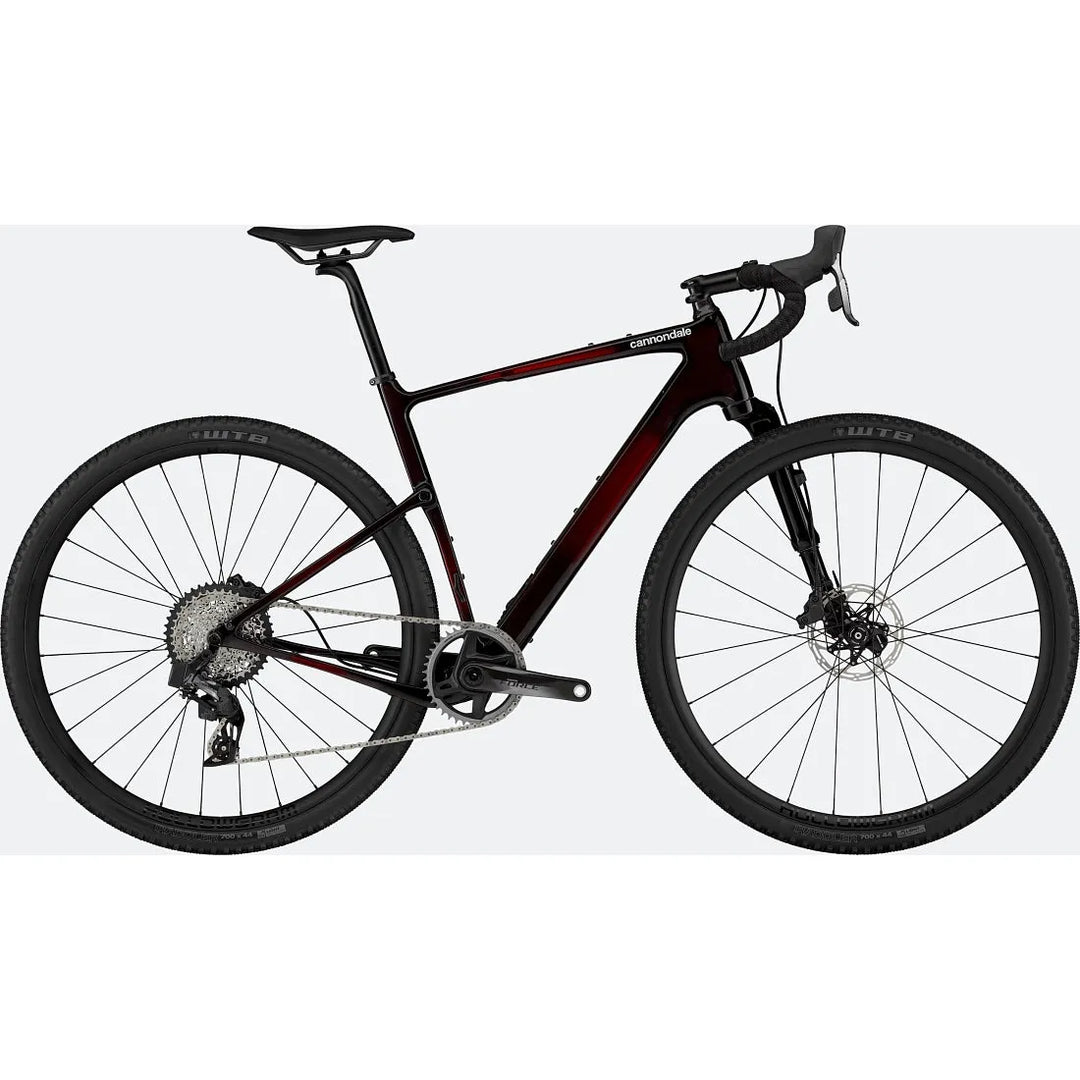 Topstone Carbon 1 Lefty
---
In stock, ready to ship

Inventory on the way
Please note, this product is a special order. We do not carry stock in-store at this time. Please allow 2-3 weeks for delivery.
The Topstone Carbon 1 Lefty is a cutting-edge gravel bike that combines rugged versatility with exceptional performance. Crafted with precision and attention to detail, this bike is built to conquer any terrain with ease.
At its core, the Topstone Carbon 1 Lefty features a lightweight carbon fiber frame that strikes the perfect balance between durability and agility. This advanced material provides strength without compromising on responsiveness, ensuring a smooth and comfortable ride across varying surfaces.
One of the standout features of this bike is its Lefty Oliver suspension fork, which sets it apart from traditional gravel bikes. This innovative design offers 30mm of travel, delivering enhanced control and stability on rough trails or uneven roads. The Lefty fork is renowned for its responsiveness, allowing riders to tackle bumps and obstacles with confidence and precision.
Equipped with a high-performance Shimano GRX 800 drivetrain, the Topstone Carbon 1 Lefty ensures smooth and reliable shifting, even in demanding conditions. With its wide gear range, you can effortlessly conquer steep climbs and power through flat sections with optimal efficiency.
Designed with versatility in mind, this bike features ample tire clearance, allowing you to choose wider tires for added traction and comfort on off-road adventures. Whether you're tackling gravel paths, exploring backcountry trails, or navigating city streets, the Topstone Carbon 1 Lefty delivers exceptional stability and control.
The bike's hydraulic disc brakes provide reliable stopping power in all weather conditions, ensuring your safety and giving you the confidence to push your limits. The wide handlebars offer a comfortable riding position and allow for precise handling, making it easy to maneuver through tight corners or technical sections.
With its sleek and eye-catching design, the Topstone Carbon 1 Lefty stands out from the crowd. It exudes an air of performance and adventure, inviting riders to embark on thrilling journeys and explore new horizons.
Whether you're a gravel enthusiast, an adventure seeker, or a dedicated commuter, the Topstone Carbon 1 Lefty is the ideal companion for your cycling endeavors. Experience the ultimate combination of speed, comfort, and versatility with this exceptional gravel bike.
All shipping within Canada will be Via UPS Ground or Canada Post unless otherwise specified upon checkout.
All shipping to the USA will use DHL, USPS OR UPS
Please see our Shipping & Returns page for more information