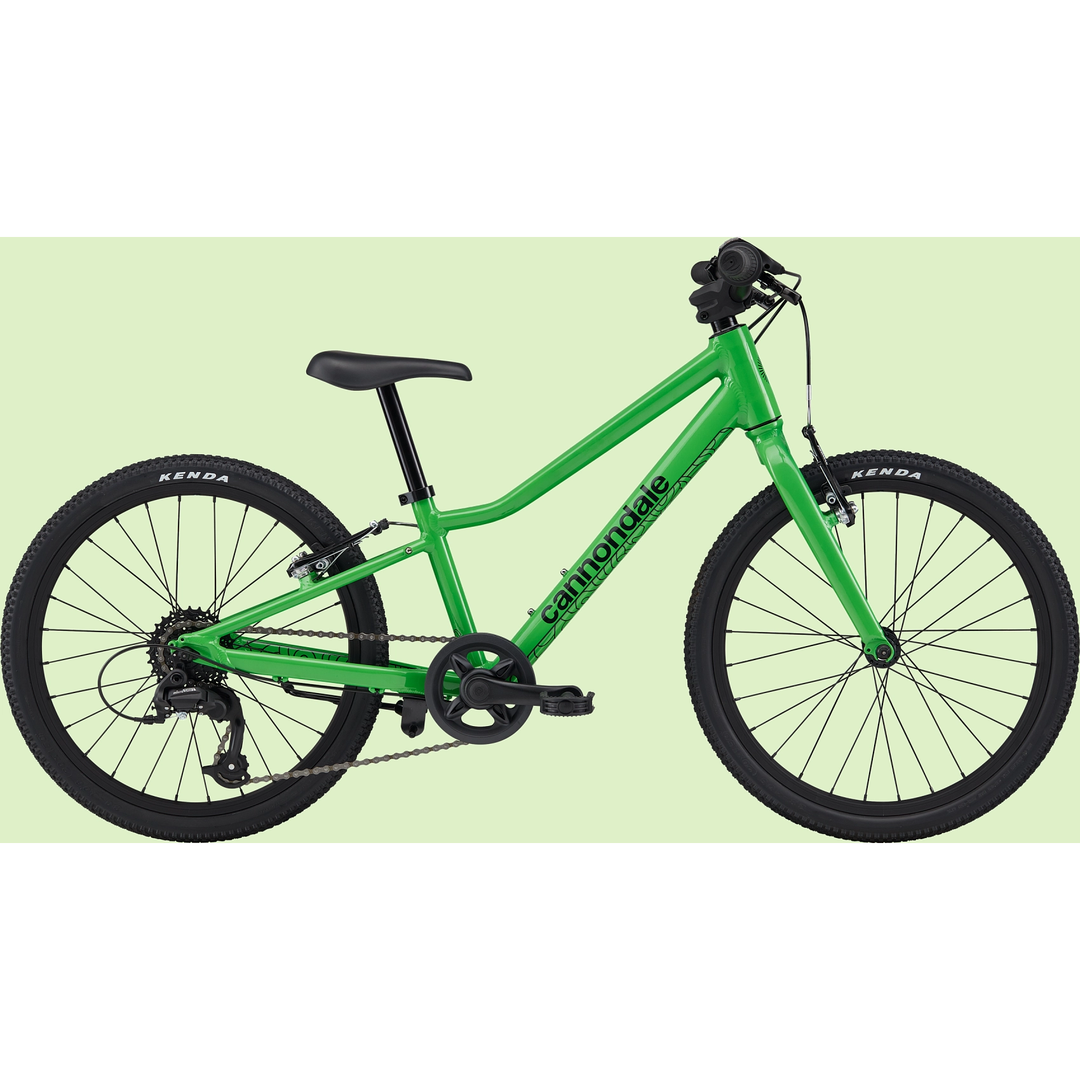 Cannondale 20" Wheel U Kids Quick - Green
---
In stock, ready to ship

Inventory on the way
Introducing the Cannondale 20" Wheel U Kids Quick in vibrant Green – the perfect bike to ignite a passion for cycling in your little one. Designed with quality and fun in mind, this bike combines durability, comfort, and style to provide a smooth and enjoyable riding experience for young riders.
The Cannondale 20" Wheel U Kids Quick is built to withstand the adventures and rough play of active kids. Its sturdy construction ensures long-lasting performance, making it an excellent investment for growing riders. The 20" wheels strike the ideal balance between stability and maneuverability, empowering young cyclists to confidently explore their surroundings.
Featuring a lightweight frame, this bike is easy for kids to handle and control. The ergonomic design provides a comfortable and upright riding position, promoting proper posture and enhancing overall comfort. The kid-friendly components, including a responsive brake system and reliable drivetrain, allow for smooth and reliable shifting and braking, ensuring safe and enjoyable rides.
With its eye-catching Green color, the Cannondale 20" Wheel U Kids Quick stands out from the crowd. It's a bike that exudes energy and enthusiasm, inspiring young riders to embark on exciting adventures and embrace the joy of cycling.
Whether it's a family ride in the park or exploring the neighborhood with friends, the Cannondale 20" Wheel U Kids Quick in Green is the ideal companion for your young cyclist. Ignite their passion for riding and watch them thrive on this stylish and reliable bike.
Note: Proper supervision and safety gear are essential when children are riding. Ensure that the bike is properly fitted to the child's size and riding abilities for a safe and enjoyable experience.
All shipping within Canada will be Via UPS Ground or Canada Post unless otherwise specified upon checkout.
All shipping to the USA will use DHL, USPS OR UPS
Please see our Shipping & Returns page for more information