With as many as 6000 young people in the Okanagan living in poverty, access to a bicycle is not possible for everyone.  We are working with Smith Creek Cycle to do our small part in helping more young people have access to the freedom and excitement that a bike can bring to a persons life.
How to Help: If you have a kids bike sitting in your garage collecting dust or your child has grown out of their bike and you are not sure what to do with it consider donating the bike.  To donate your bike you can visit Smith Creek Cycle at 2440 Main St, West Kelowna during the open hours anytime from Sept 1st - November 30th.  Even if your bike is not rideable, they will use it for parts to repair other bikes and recycle what they cannot use at no cost to you.
If you are a bike mechanic and are interested in donating some time to fix up bikes before they are given to the recipients please contact Brian at the shop as many hands makes for lighter work.
If you would like to donate to help purchase additional new bikes to be given away you can make a donation here.
How to nominate a youth: This program is now in its second year and we will work to get bikes to as many families as we can.  We will keep the process simple, you can nominate your self, your own child, your niece or the awesome kid down the street that could benefit from a bike.  We will work with Smith Creek Cycle to match up the donated bikes with the nominations to try and get the best fit for kids and bikes based on sizing and availability.  Click here to apply or nominate a person to receive a bike.
Please look at the photo's below for an example of the types of bikes we are giving away.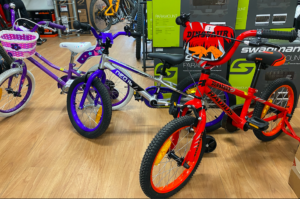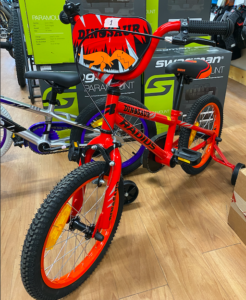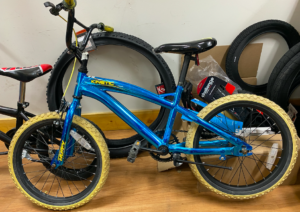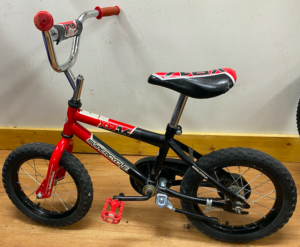 A Big Thanks to Brain Trust Canada for providing helmets for anyone that requires one to further improve and enhance this program. As well as a HUGE thanks to Elevation Outdoors for helping facilitate the program!
---